*new type of post alert*
This type of post was a killer for me to write. With a holiday to pay off and a really long summer off uni to fund, let's just say my bank balance isn't looking too pretty just now.
For me, window shopping is never enough. Where does the satisfaction come from by looking at the dress on a mannequin? It's a ridicolous theory, window shopping.
But hey ho, a girl can dream that something will end up in the sale eventually! Here is some of my lustful items from this week:
1. Festival Shorts: Asos 2. Lace Dress: Asos 3. Paisley Top: Asos
4. Embroidered Playsuit: Topshop 5. Leaf print Jumpsuit: Topshop 6. Swing Dress: Zara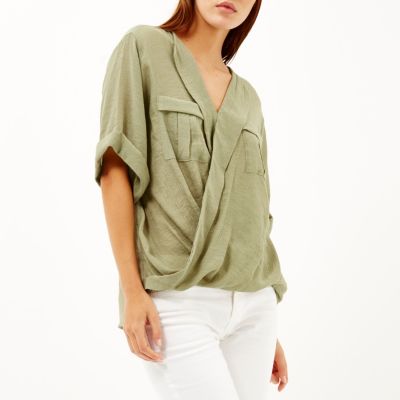 7. Wrap Dress: River Island 8. Khaki Shirt: River Island 9. Festival Dress: H&M

(None of these images are my own)
With summer finally on the horizon, it's time to look out cute dress & playsuits! Although it will be hard to stray away from my trust knit jumpers and black skinny jeans, i'm excited to start experiment with some new styles.
I've always loved festival-type fashion and the whole boho look, along with mix and matching some key pieces. Right now my go-to-look is a shirt dress with my black leather jacket and some gold jewellery, or skinny jeans and a printed top. For me, day-to-night outfits are essential as I constantly like to be on the go.
This weekend I'm off to Bristol & Cardiff with my best friend so I'll be packing items that I can swap around or add a chunky necklace to for night time. Hopefully I can pick up one of my wishlist items when I'm away!
If my bank balance will allow it....
Eve xo
Website Links:
1. http://www.asos.com/ASOS/ASOS-Multi-Coloured-Mirror-Embroidered-Festival-Short/Prod/pgeproduct.aspx?iid=5064311&cid=2623&Rf900=1568&sh=0&pge=0&pgesize=36&sort=-1&clr=Black&totalstyles=24&gridsize=3
2. http://www.asos.com/Abercrombie-Fitch/Abercrombie-Fitch-Pretty-Maxi-Dress/Prod/pgeproduct.aspx?iid=5179756&cid=2623&Rf900=1465&Rf-200=5,20&sh=0&pge=0&pgesize=36&sort=-1&clr=Cream&totalstyles=15&gridsize=3
3. http://www.asos.com/ASOS/ASOS-Tile-Print-Festival-Off-The-Shoulder-Top/Prod/pgeproduct.aspx?iid=5312198&cid=2623&Rf900=1604&sh=0&pge=0&pgesize=36&sort=-1&clr=Multi&totalstyles=80&gridsize=3
4. http://www.topshop.com/en/tsuk/product/clothing-427/summer-of-love-4410160/lace-up-embroidered-playsuit-4411047?bi=1&ps=20
5. http://www.topshop.com/en/tsuk/product/clothing-427/playsuits-jumpsuits-2159081/palm-leaf-print-strappy-jumpsuit-4312139?refinements=Colour%7b1%7d~%5bgreen%5d&bi=1&ps=20
6. http://www.zara.com/uk/en/woman/dresses/view-all/embroidered-bib-front-dress-c719020p2774171.html
7. http://www.riverisland.com/women/dresses/shirt-dresses/light-denim-wrap-sleeveless-dress-668676
8. http://www.riverisland.com/women/tops/cami--sleeveless-tops/khaki-green-wrap-front-pocket-blouse-669017
9. http://www.hm.com/gb/product/11899?article=11899-B